#OffCentre AW18 Charcoal Hoodie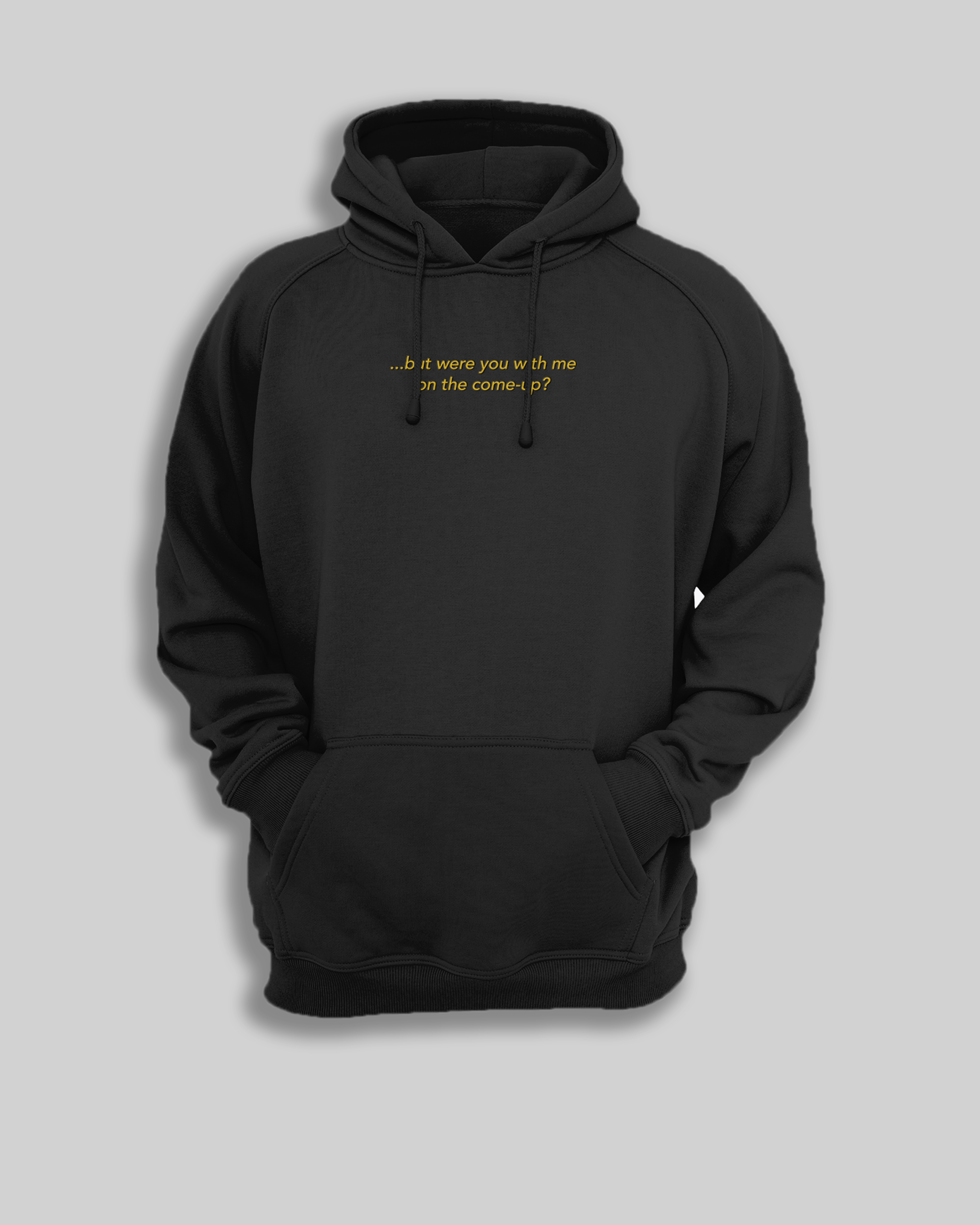 #OffCentre AW18 Charcoal Hoodie
AW18 "#OffCentre - The 2nd Part" has arrived.
Our limited edition unisex hoodie is made to the highest quality, with superior detailing. Our embroidered "…but were you with me on the come-up" is densely done to reflect what we are about; luxury standards!
Charcoal (black) in colour, this hoodie is available in sizes up to 2XL and is made of 100% cotton.
The meaning of the text? Is someone with you on the way up; or just at the top? Know who the real ones are and who are not!"
This item is a counterpart to our SS17 #OffCentre range. Shop today!
sold out
Made from 100% Cotton, with superb stitch quality.
Features gold embroidery.
Printed & Designed in U.K.
Limited edition unisex charcoal hoodie.
Charcoal (Black) colour.
Wash inside-out no higher than 40 degrees Celsius.
Can be ironed.
For best storage, fold neatly or hang on a wide hanger.